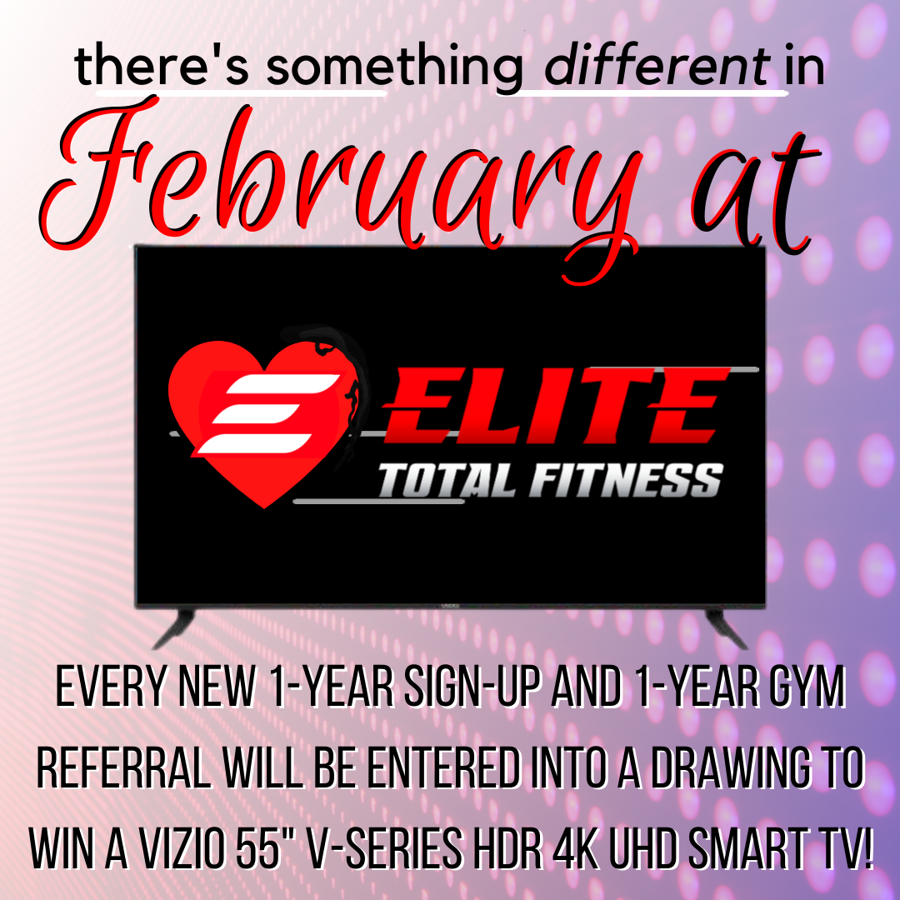 Elite Total Fitness
Win this TV - February 2021!
Posted

Feb 2, 2021

By

Christopher Camacho

Category

Membership
February is a short month, so let's make the MOST of it!
When you sign-up for a 1-year membership at Elite Total Fitness in the month of February, you'll be AUTOMATICALLY entered to win this amazing 55" Vizio 4k smart TV!
If you're already a member, you have a chance to get in on the action!
When you refer someone for a 1-year membership and they sign-up, not only do you get your next month's membership waived, but you too are entered to win this TECHNOLOGICAL BEAST!
We will be drawing the winner the first week of March! Stay tuned as we will have a SPECIAL EVENT to spread the word!
We're located in the Elite Health Center, on the corner of Ave I and West 42nd Street in Scottsbluff.
(308) 633-1383
(308) 633-1ETF
Our gym is accessible to members 24 X 7 and we are staffed:
Mon - Fri 11AM - 8PM
Sat 11AM - 2PM