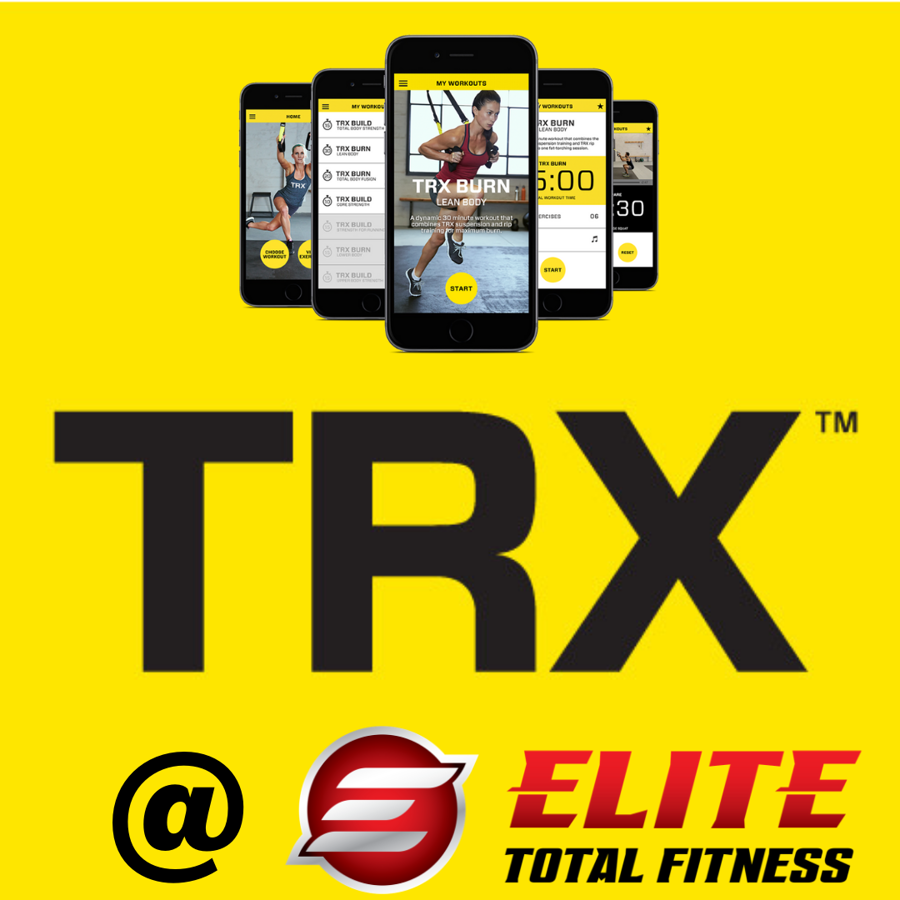 Elite Total Fitness
TRX at Elite Total Fitness
Posted

Nov 20, 2019

By

Christopher Camacho

Tags

Yoga
The Official TRX App - Burn fat, lose weight, build muscle and increase endurance!
With state-of-the-art in-ear audio cueing and into workout and exercise library, the TRX App is your perfect training partner. While you workout, the app tracks and analyzes your data, and turns it into information you can use in conjunction with the TRX equipment offered at Elite Total Fitness!
Included in the TRX App is a wide variety of training options including Yoga, running, cycling, HIIT, functional training, suspension training and more...
So you can choose the workout that best meets your goals and schedule. Smart and adaptive, the TRX App uses your biometric data to curate a truly individualized training experience -- and it syncs up with most major wearables. The workouts are voiced by best-in-class real coaches (no robots or canned responses here!) that react in the moment to guide you on your fitness journey.