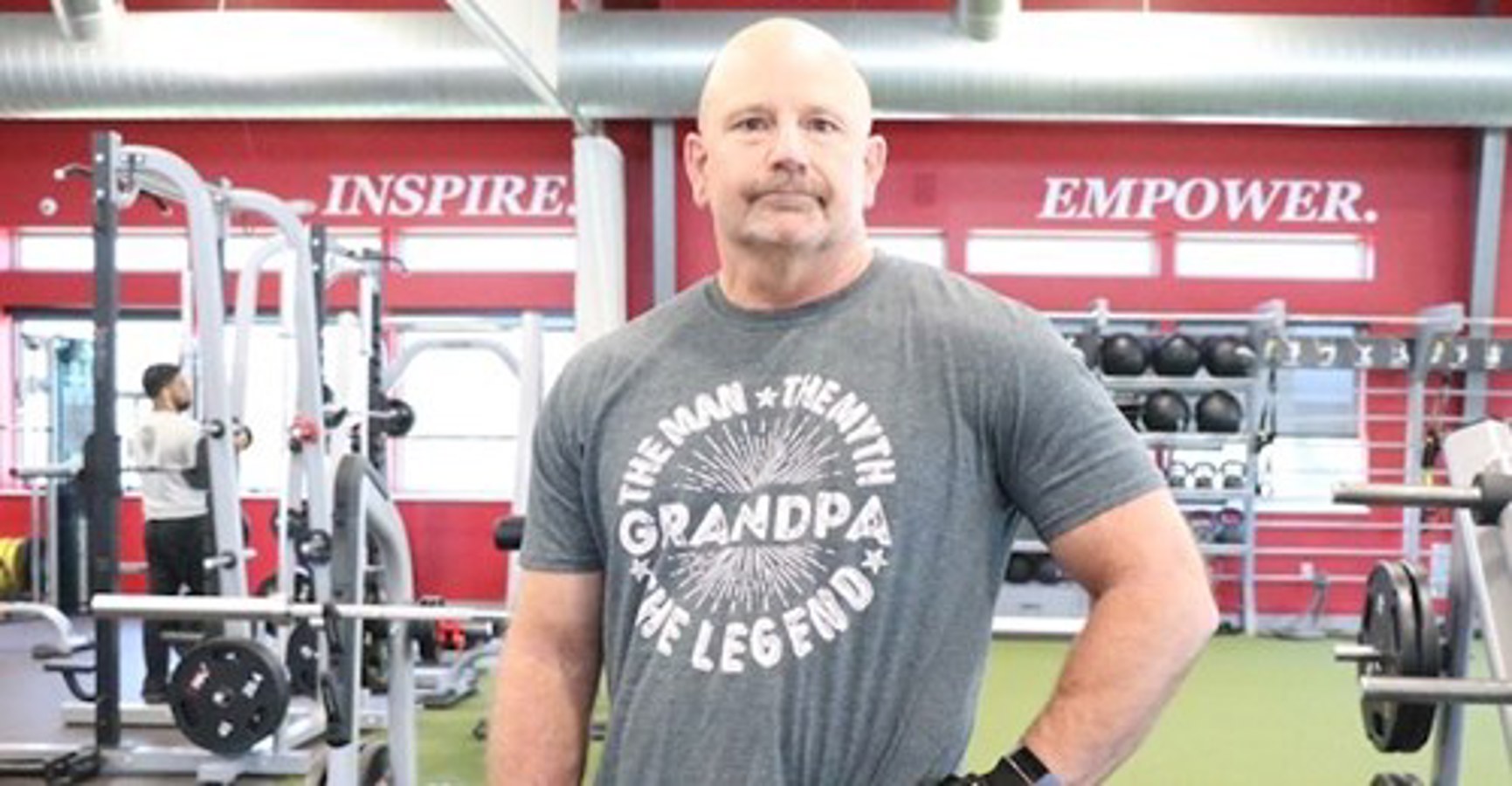 Elite Total Fitness
"I feel truly blessed"
Posted

May 15, 2019

By

Christopher Camacho
Mickey Ryan of Mitchell was devastated last year when he found out he had prostate cancer. He felt lucky, though, that the cancer was caught early. And he also was grateful that he beat it and made a quick recovery from it, helped by his healthy lifestyle habits, including working out regularly at Elite Total Fitness in Scottsbluff
JEFF FIELDER Editor
MITCHELL – Mickey Ryan of Mitchell has always enjoyed staying in shape.
He worked out often at Mitchell High School, where he competed in football and track, and he said working on the farm – sometimes as much as 16 hours a day – also helped keep him in shape.
His conditioning improved even more when he joined the Air Force, serving in that military branch for 11 years.
Even after he got out of the Air Force, he continued to stay in shape, whether it was by working out at a local gym or doing farm work.
"I've always felt it was important to stay in decent shape," said the 55-year-old Ryan, who's been doing regular workouts the last few years at Elite Total Fitness in Scottsbluff. "I've always tried to make it a priority. I like the way it makes me feel and look, and now that I'm older, I also do it for longevity."
That became especially true for Ryan last year, when he found himself in the biggest battle of his life.
You can read the entire story in the December issue of Nspire Today! magazine. A one-year subscription (12 issues) is only $15. You may sign up for a subscription by sending $15 to Nspire Today!, P.O. Box 454, Scottsbluff, NE 69363, or you may pay with a credit card by calling 308-220-8865.